Record-breaking number of 82 nests counted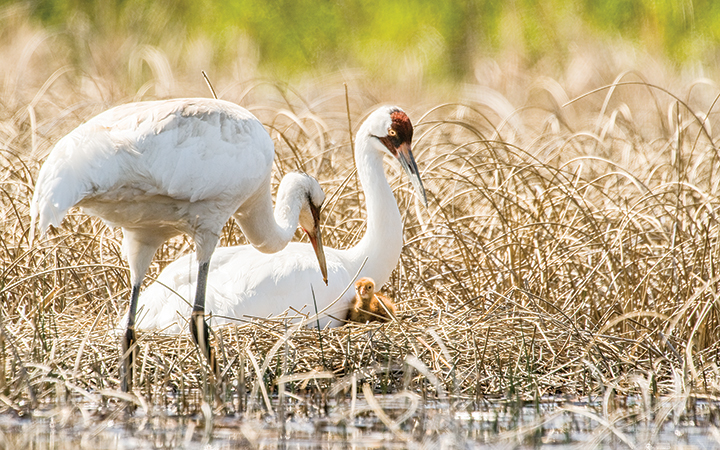 An annual survey tallying nests of endangered whooping cranes in and around Wood Buffalo National Park (WBNP) has been completed and the final results are record-breaking.
This year, 82 whooping crane nests were counted, up from 74 discovered this time last year. This number surpasses a previous record of 76 nests, set after a survey conducted in spring 2011.
"The general trend is for the number of nests to be increasing year after year as the population grows," said Mark Bidwell, a species at risk biologist with the Canadian Wildlife Service.
To read Northern Journal's entire article, click here.
***** FOTWW's mission is to protect the Aransas/Wood Buffalo population
of wild whooping cranes and their habitat. *****